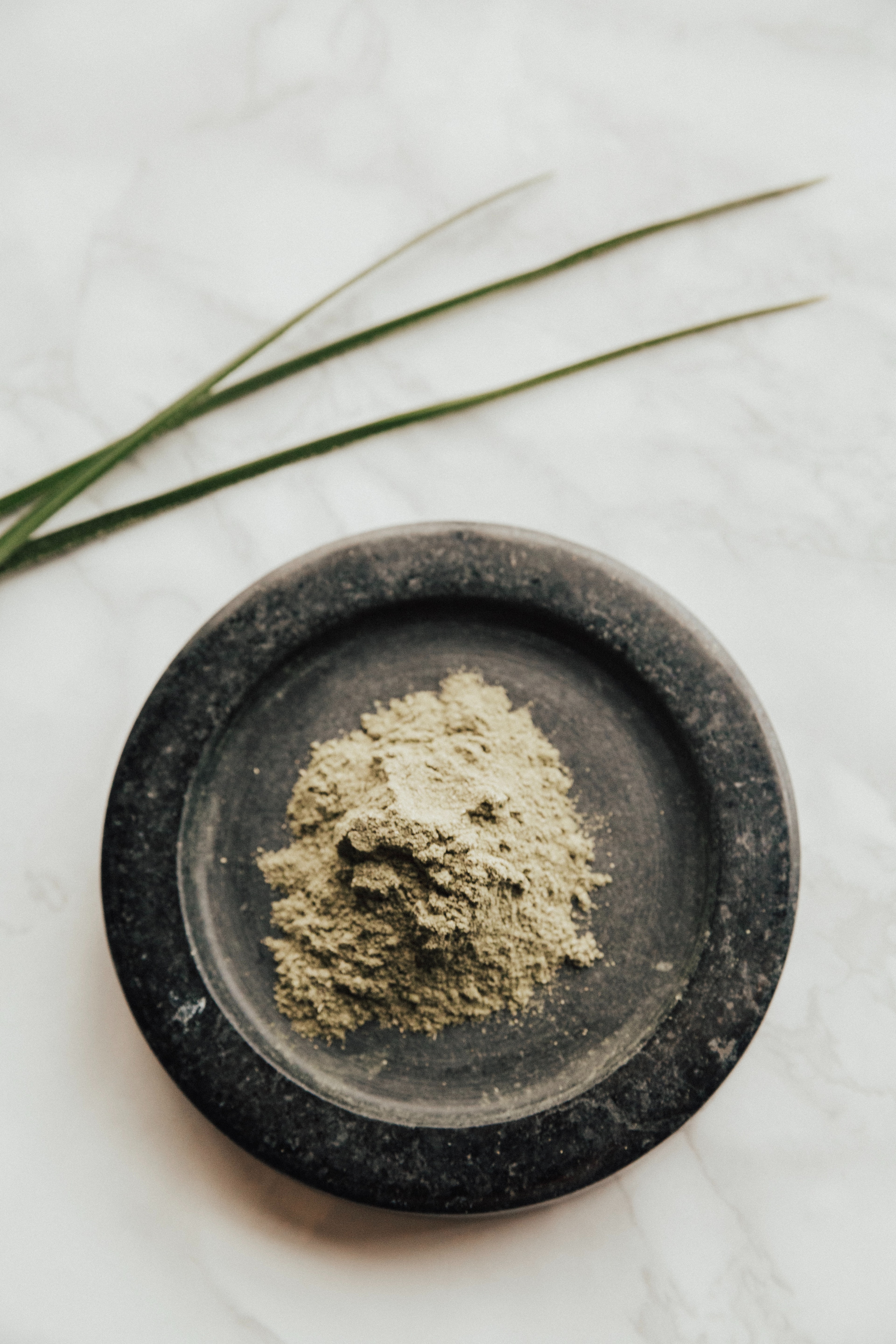 Let's take it back to the basic's of skincare, and talk about mineral rich clay. For thousands of years, this simple ingredient from the earth, has been a staple in skincare and medicinal practices. Clay was used to sooth, protect and as a healing medicine for the skin during ancient times. Clay is cleansing, detoxifying and rich in minerals, making it especially effective when used in a facial skincare routine. Aren't we all striving for that no-makeup-needed, flawless, vibrant complexion? I know I am! That's why we created our Clay Facial Soap line. Let's take a further look into the clays we use and why:
White Kaolin Clay - The Solution for Sensitive Skin
Kaolin Clay is one of nature's most gentle clays. Kaolin clay is mostly made up of kaolinite, which is a layered silicate mineral. This clay has been mined for centuries from the Kao-ling mountains in China. White Kaolin Clay can benefit all skin types, but it is widely known for it's effectiveness for sensitive skin. Of all the different Kaolin clays, the white clay variety is the most gentle, while also having a neutral pH. The most important benefits of White Kaolin Clay is it's ability to cleanse deeply, promote skin cell regeneration, and improve blood circulation without overly drying skin.
Try our White Clay Facial Soap
---
Rose Kaolin Clay - For Dry or Mature Skin
Our Rose Kaolin Clay embodies many of the same properties as White Kaolin Clay, but has some added benefits of it's own. First and foremost being it's ability to ever so gently exfoliate the skin, while also absorbing and washing away dirt and makeup from pores. The combined function of detoxification and exfoliation will help soften fine lines, tone the skin and provide a glowing complexion. Deeply cleansed pores will reduce in size, leaving your skin looking smoother and feeling softer. As a Kaolin Clay, this clay also contains a neutral pH and will not over dry the skin, making it perfect for those with sensitive or mature skincare needs.
---
Black Australian Clay - Detoxify and Heal Acne
This detoxifying black clay pulls toxins, dirt and oil from pores, making it an effective ingredient to treat acne. The black clay will exfoliate the skin, removing dead skin cells, and promoting new skin cell growth by stimulating circulation. The gentle exfoliation provided by Black Australian Clay can help to prevent black heads from forming, while not over exfoliating or leaving the skin irritated and compromised. It has a high mineral and oxygen content, and will absorb excess oil and toxins that gather on our skin in day to day life and cause acne breakouts.
Bentonite Clay - Mineral Rich for Oily Skin
Bentonite Clay is the remnant of volcanoes and mainly found in Montana and Wyoming. It contains negative ions which attract substances with positive ions like toxins, fungi, and bacteria, effectively pulling them from deep within the pores like a magnet. Bentonite Clay is widely known for it's use in the treatment of acne, unclogging pores, detoxifying, exfoliating, softening, reducing the appearance of scars, evening skin tone, preventing black heads, and toning and tightening the skin.